Dropbox is a cloud hosting service provider that allows its users to preserve or store their files and synchronize them in the device online. Dropbox is also one of the best alternatives to google drive.
It provides secure and convenient cloud backup for the files and folders and lets its users share those files and data with their friends and colleagues promptly.
Not only that even the users can control the editing of the files after its sent to the receiver and they can choose whether the receiver can make changes to the files or they can just watch and survey them.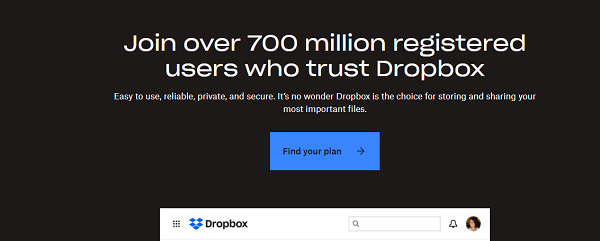 But for the service of modification on the files, they need to get connected with Dropbox and if the receiver is not logged in to Dropbox then they can just view the files. Files shared with Dropbox can be downloaded by anyone with or without a Dropbox account.
Moreover, sharing files and folders with Dropbox is significantly more convenient and trouble-free as you can share any number of files of any size with anyone plus, you don't need to worry about the number of people who need to receive such files as Dropbox allows you to share with a huge number.
Also, you can send files from anywhere and with any device just through a single link via mail. Well, let's discuss how to share files and folders in Dropbox.
How to Share Files in Dropbox – Dropbox Guide
Whether you are from your mobile, tablet, laptop desktop, or Mac, You can easily share files in Dropbox without technical skills. Dropbox is very user-friendly and for Android users, You can download their apps and start transferring files.
Download DropBox App
Below are the quick links to download the Dropbox app:
Download the Dropbox application for Android users.
Download Dropbox applications for iPhone (Apple) users.
Below is a short guide on how you can transfer files from Dropbox with log in to your browser:
1. Go to Dropbox.com
The first step is, Go to www.dropbox.com from your browser (chrome, firefox, or Brave).
2. Login or create a Dropbox account.
Now, Create your free account in Dropbox if you are a new user, Or log in with your credentials if you already have an account in Dropbox.
3. Upload Files or folders.
Now, In your Dropbox dashboard, Click the Blue "Upload" button where you can upload files or folders from your devices.
4. Click Share
Click the "share" blue button that you see in the top left of your dashboard. You can able to share files or folders with Dropbox users and share by connecting different apps such as Gmail and Slack.


5. Enter the Email of the Receiver
Now enter the "email address" of the receptionist to whom you want to share a file and click "share file".