Hire ME for YOUR website!
Are you planning to start a website, online store, or a blog? I am here to assist you.
Fill free "Request a Quote" form and submit your requirements so I will be back in touch ASAP.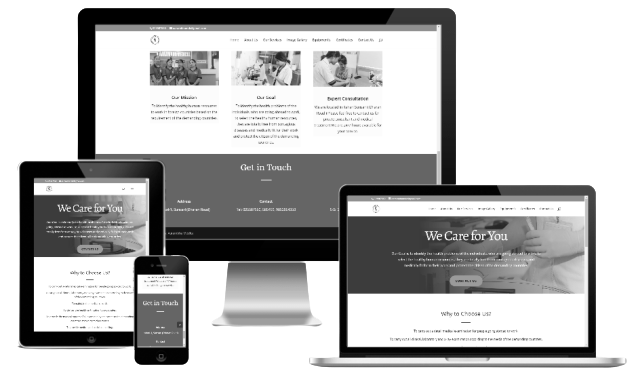 FEATURES OF MODERN WEBSITE
SOME OF THE FEATURES AND CHECKLIST THAT EVERY WEBSITE SHOULD HAVE
✍️ Professional and Stunning Design: No matter if you have a personal or company website. It only attracts the people if your site has high graphical representation and proper layout. So, make sure your site layout is professional and eye-catching.
Images, Icons, and theme color combinations are the major factor to show professional and stunning looks to your website.
✍️ Mobile and all Device Friendly: All the Visitors they are viewing your website are not from the same device. Because of technology grows there are different sizes and versions of phones, laptops, and other devices in the market. So you should always ensure the website is responsive and compatible or properly viewed by all kinds of devices and browsers.
✍️ Secure Payment Gateway: The website that are selling products and services should have a secure payment option for security reasons and to build trust with the customer. Some of the secure payment gateways are Stripe, Paypal, and Squareup. So, always make sure to include only a secure and verified payment gateway.
✍️ SEO (Search Engine) Friendly: Content is a king for every website. Because of a search engine like google and bing rank website that has good length and high-quality content/Articles. But most of the website owners do not take care of search engine optimization, there is no meaning to the website if you did not get more traffic. So make sure, your website is SEO friendly and indexed in search engines.
✍️ Easy Navigation: For example, Blogs contain different categories. And websites that is selling products (ie: E-commerce websites) have different product collections. This helps your customer to easily navigate or sort the things that they are looking for. So, proper user-friendly navigation is important for every website.
✍️ SSL, CDN, and Website Speed: For website security, you need to install SSL and CDN to increase the speed of the website. So make sure to install SSL, CDN, and cache plugins to increase your website speed.
✍️ Social Friendly: There is no doubt a huge audience and community are inside social networks like Facebook, Twitter, and Instagram. Because social media are today's large source of traffic for every website. So, do not miss to make a social shareable website.
" Feel free to request a "free quote" and I will be back to you ASAP."
I have shared all the tools that I use for this blog. I have tested and spent 100's of hours to find the best tools and Love to share here with my readers.
How I Earned $20k By Freelancing In "Upwork"
I never believe gurus sharing "Millions of Earning Within a Month". In my 5 years of online working journey. I found lots of methods to earn money online. And some of them are really worthful.
But it's a fact. You can earn with effort, patience, and skills.
Here, I shared how I earn 20k+ by freelancing, My freelancing story, and a full guide for free.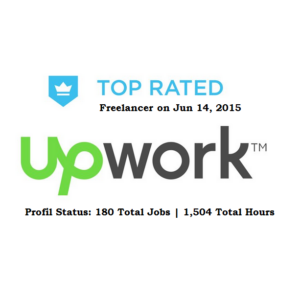 My experience with him was very positive. He is very accomodating and quick to respond when I needed him. The turnover time from start to finish on the site was fast. I will definitely recomment him to other user that require his services. Excellent experience overall.
Cool guy, flexible with payment due dates. Good website template designs. Professional on time web development services.
excellent to work with! He took direction incredibly well, had a lot of creative additions and patiently answered all my questions. And best of all, I love my business website that he created!
He was great in communication and delivering the services. He was professional, the downside is he was not able to add google reviews to the website.
He is excellent! Very professional and very knowledgeable. He is patient and flexible. He understands my vision and delivers it perfectly (he brings my idea to life). My website is amazing and I love it! I am glad to have worked with him and will definitely use him again. I strongly recommend Him!
He is extremely quick to respond and flexible with his availability. He is throughout with excellent follow through. In addition to his technical expertise, he is patient, personable and easy to work with. We will use him in the future and highly recommend him.
He is an incredible Wix expert. He provides professional and practical advice to novice people like myself. He's patient, reliable, honest with integrity and really talented. He communicates and provides services in a timely manner, and is readily available to assist. He provides learning experiences and information that is extremely helpful in launching and marketing your products or services. I highly recommend Him. I'll continue to work with him in the future.
Yoast is the tool that assists its users to enhance website SEO through courses and plugins. Yoast SEO is a popular WordPress plugin that can be installed and activated in WordPress in a few clicks. It makes the site SEO-friendly whether it's a personal blog or a professional website. It has both...
read more