Google Chrome is the most popular web browser of Google. It is regarded as one of the most reliable, convenient to operate, and quickest internet browsers. This browser can work on any device including iOS, android, windows or Mac, etc.
And also it is easier to install on any device. Today in this article we're going to discuss how to install and uninstall Google Chrome.
Google Chrome is one of the world's most trustable, popular, and secure browsers used by millions of people and is the product of Google. I personally use google chrome because of the many extensions available.
How to Install Google Chrome on Android
There are a few steps for installing google chrome on Android phones, In general, if you have an Android mobile, You can see google chrome automatically installed. If not follow the below process.
You just need to go to the play store and search for the Chrome app by typing in the search bar of "google chrome". Then click on the install or download option after that it is automatically downloaded after accepting some terms.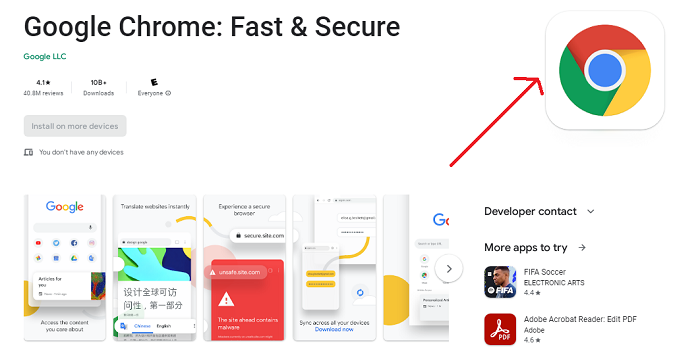 Quick Link to download google chrome from Android/play store.
How to Uninstall Google Chrome on Android
You may be wondering about uninstalling google chrome on your Android phone.
Google Chrome for Android phones is factory-installed it cannot be uninstalled but can be disabled. To disable Chrome on Android you need to go to the settings menu on your phone > all apps > click on google chrome and the app info shows up with two options. Disable and Force stop. There you can disable your app whenever required.
How to Install Google Chrome on iOs Devices
If you want to install google chrome on your iPhone, Go to the "App Store" of your iPhone or iPad and search for google chrome.
Next, you can click on the "GET button" and can be installed but first, for the confirmation of identity, it asks for your Touch ID, Faces ID, or password of your Apple ID.
Quick Link to get google chrome on Ios Device.
How to Uninstall Google Chrome on iOs
Uninstalling google chrome on Ios is very easy, long-press the Chrome app on your home screen until it shows a cross 'X' on the top left side of your app. Then click on cross and select the "delete" button which deletes the app from the device.
How to Install Google Chrome on Windows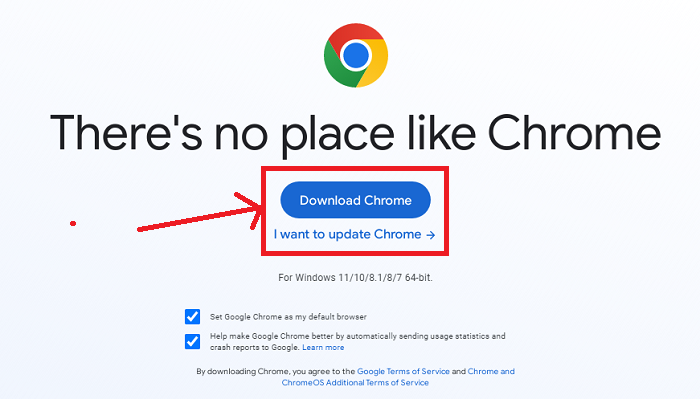 First, go to any other browser on your PC and type "google.com/chrome" on the search bar. Second, click the 'Download' button then 'Accept and Install' and click on 'Save File' which saves Chrome on your computer download folder.
Now go to the recently downloaded app and double-click it. And finally, click on the 'Run' button, complete the installation setup, and start browsing with google chrome.
Quick link to download google chrome on Windows.
How to Uninstall Google Chrome on Windows
If you are trying to uninstall google chrome on Windows. I have written a short article about how you can uninstall any app and software from Windows.
How to Install Google Chrome on Mac
On Mac, First of all, you need to visit your PC browser, Type, and enter "google.com/chrome" on the search bar of the browser.
After that press, the 'Download' button that is located below the chrome icon> click 'Save File' and then click 'Ok'. Now complete the installation process.
How to Uninstall Google Chrome on Mac
To uninstall google chrome on Mac go to 'Applications' > click the right key on Google Chrome> choose and click on the 'Move to Trash' option and now it is uninstalled from your PC.
But since macOS products may store the data in their trash so you need to delete your files of chrome from the trash by right-clicking on the trash icon and choosing 'Empty Trash'.
Conclusions
In conclusion, Google Chrome is a highly popular and reliable web browser offered by Google. It is widely used across various devices, including iOS, Android, Windows, and Mac.
Installing Google Chrome on Android phones is a straightforward process, as it is often pre-installed. If not, it can be easily downloaded from the Play Store by searching for "google chrome" and clicking the install option.
Uninstalling Google Chrome on Android involves disabling the app rather than completely removing it. On iOS devices, Google Chrome can be installed from the App Store by searching for it and following the installation prompts.
Uninstalling on iOS involves deleting the app from the home screen. On Windows and Mac, Chrome can be downloaded from the official Google website and installed by following the setup instructions.
Uninstallation on Windows and Mac requires moving the Chrome app to the trash or bin.
More Articles