Upwork is a broad employment platform to find freelance jobs in web designing, data entry jobs, article writing, marketing, and more.
There are many freelancers working on this great platform to provide their services. When I was searching for freelancing jobs years ago when I started my freelancing journey. I found a lot of freelancing platforms like People per Hour, Fiverr, Guru, and more.
I just created a freelancer account on these all platforms and still working on a few. At that time Elance and Odesk were there. And They merged into Upwork. I had accounts on both platforms and my account is also merged into Upwork. These days Upwork jobs have a lot of listing worldwide and this may be a great opportunity for new freelancers to create freelancing careers.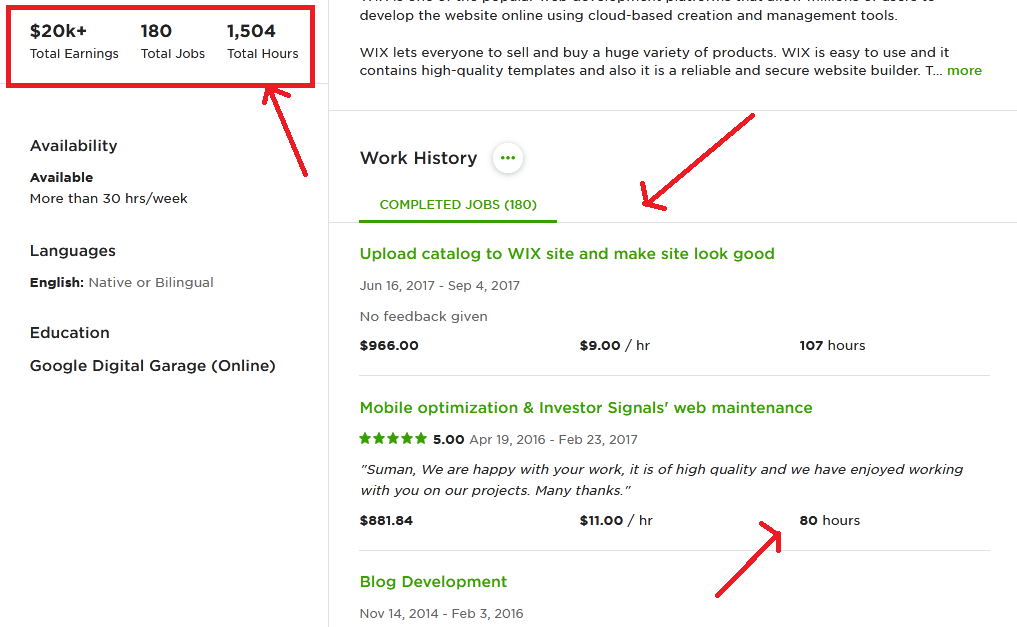 It was a cool experience working as an Upwork freelancer and still I am working on it.
Tips When Applying for Upwork.com Jobs
Here are the 5 best ways that help me to get more jobs in Upwork:
1. Search For the Payment Methods Verified Posting
When you search jobs in Upwork for any categories, You will find different postings where the client's payment methods are verified and non-verified. Also, Try to apply for the payment methods verified posting only. This indicates the client has verified their account and is seriously finding someone to work on client projects.
2. Focus on Your Own Locations
Another quick way of winning an Upwork job is to filter the locations of clients. There will be a higher chance of winning jobs if you focus on clients from your own area. Because it reflects the close location and more friendliness with clients and freelancers.
3. Be away From High Competitions
Clients may post jobs on the Upwork job platform hourly or fixed budget. You may notice, There are 50 applicants in a few job posts, and in some of the postings, there are around 5 to 10 applicants. Try to bid only on lower competition job posting to win work jobs more quickly.
4. Make Upwork Profile Up To Date
Upwork also tracks your profile activity such as ratings, reviews, availability, and how active you are. This helps to improve your profile ranking in the Upwork marketplace. Follow these steps to make good standing of your profile.
Bid regularly on Upwork job postings. And try to submit clear proposals and do not copy and paste the same proposal again and again.
Make quick communications with clients as fast as possible, and be friendly and honest.
Create a specialized profile and Make your profile up to date.
Do not share your personal phone number, email address, or any kind of contact address while communicating in Upwork messages with the clients.
Follow Upwork freelancer guidelines.
Do your best job and get great testimonials and ratings which helps to grow more clients in the future.
5. Bring Your Clients Inside Upwork.com
Upwork also has options for bringing clients inside their platform and you will benefit from the following things bringing clients inside Upwork:
You will get referral commissions.
Once any client you bring in Upwork has the ability to give you feedback and ratings which make your profile stronger.
You can able to accept payment methods from Upwork which is my favorite reason to bring clients inside Upwork.
Conclusions for Winning Upwork Com Jobs
Winning jobs in Upwork is not easy these days. As freelancer demands increase you can see a lot of new freelancers are registering accounts in Upwork. It means more competition. But once you win a few jobs and create your profile stronger and specialized in a single service. You will start getting hired.
The best way to grow your Upwork profile is to bring clients from outside to Upwork.