Estimated reading time: 4 minutes
Metamask is one of the popular wallets to load cryptocurrency. And it is so popular wallet that provides a google chrome extension with so many features such as
Buy, swap, and store crypto securely.
It allows connecting many blockchain applications.
You can generate your password yourself to access this wallet, Which gives extra security features to users.
Why BSC Network is Needed in Metamask?
There are hundreds of tokens that are daily realeasing in the crypto space. If a user downloads Metamask. In default, it gives an "Ethereum" network which means a user can load and deposit tokens that are in the "Ethereum" network.
One example of Ethereum network tokens is "Shiba Inu", Whereas BSC (Binance) network token is "Dogecoin".
Now if users want to hold the "Dogecoin" token in their Metamask wallet then they need BSC(Binance) Network to be added to their Metamask wallet. This is the reason to add the BSC network to the Metamask wallet.
How to Connect Metamask in BSC Network
Here are easy steps on how to connect finance smart chain network on MetaMask:
1. Download Metamask Wallet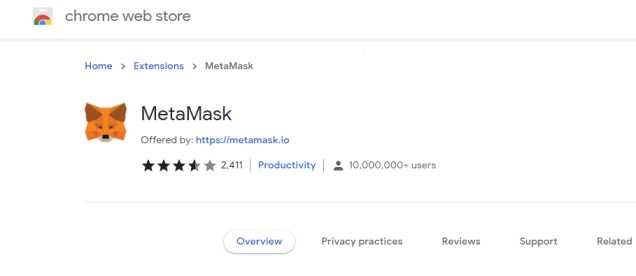 You can download Metamask wallet for android, ios and chrome. Once you download your Metamask wallet, set up a new wallet or import existing and protect by creating a new password.
Always download MetaMask from their official website because these days lot of scamming apps are found online showing similar brand names.
2. Go to Network Setting
Go to "Network Options" and click the arrow, You will see options to add the network manually.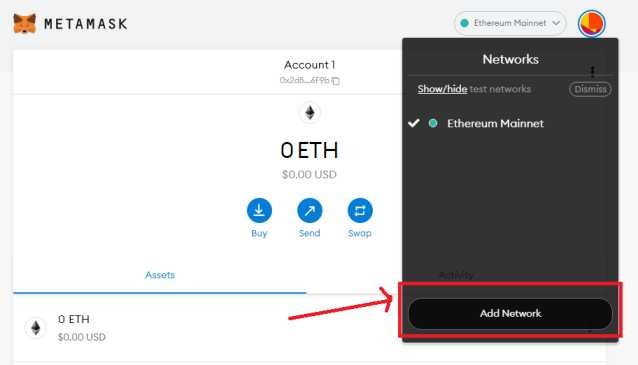 3. Add Network Setting
You will see a screen like the above image, Now in all the fields add the following and Save.
Network Name: Smart Chain
New RPC URL: https://bsc-dataseed.binance.org/
Chain ID: 56
Symbol: BNB
Block Explorer URL: https://bscscan.com
Source: academy.binance.com
4. Refresh Your Wallet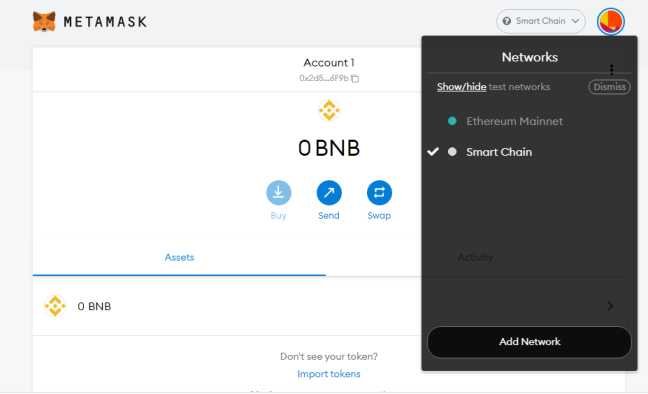 Finally, the BSC network is added to the Metamask wallet. Now refresh to see the Binance Smark Chain network.
(Note: Before making any transactions, Make sure to test by small cents first. Crypto and crypto transactions are high risk and cannot be reverted.)
FAQ On Quick-Step to Connect BSC
Which Crypto Investment is Good for the Future?
Sorry, this blog is not for financial advice, We only provide educational materials in the blog.
What are other wallets in Crypto?
Besides trust wallets, There are lots of wallets like trust wallet, Eidoo, Coinbase Wallet, Exodus wallet, Binance wallet, and so on.
Will Trust Wallet Works for Ethereum Network As Well?
Yes, Metamask works on both BSC and Ethereum as well as you can use Trust wallet in Chrome browser and Android phone too.
Is Binance and Binance Wallet Same?
Binance.com is an exchanger where you can buy and sell crypto as well as once you login to Binance, They give a wallet inside your account to hold crypto.

Besides these Binance has also a chrome wallet called smart chain wallet to hold crypto.
I Want to Learn Crypto Seriously Any Guide?
Crypto is a high-risk investment, You can consult with professionals to learn.
Conclusion for Adding Bsc to Metamask
Adding a BSC network to the meta mask wallet is easier for holding BEP-20 tokens. But make sure to test a very small amount of transactions (cents) to make sure you are doing the proper way. I personally lost a few tokens while testing several token transfers while learning.
---
Read More Articles
Web Designer
guide to choose web designer web designer web designer guide websitedesigner what is web designer