How to Convert Text to Mp3
Text-to-speech is an online tool that converts word/text into Mp3 files or let's say music files. If you have any projects or podcasts that need to be converted to Mp3, Then these tools play essential roles.
I sometimes use these tools to convert my blog articles into music files, There is much Text to speech Mp3 tools, But I am sharing my favorite and will describe the steps of converting it properly.
Text to Mp3
Text to Speech Mp3 – Mp3 Converter
Mp3 converter from your text is very useful and saves time, There are many tools that may not give accurate voice, But here is the best that I am using for a long time.
TTSMp3
TTsMp3 is one of my favorite and best tools that I used to convert my articles into Mp3 files. This is free and has different narrations for voices. The user interface and website layout of TTSMp3 are very simple and clean.
You do not require to register your account, Without registering, You can use this tool for free.
Some of the Features of TTsMp3 are below:
1. Free and Fast Text to Mp3
One of the best features of TTsMp3 is free and super easy to use. But the limit per day is 375 words or 3000 characters in 24 hours. Even this may be useful if you want to convert text to Mp3 limited.
2. Different Narrators for Text to Mp3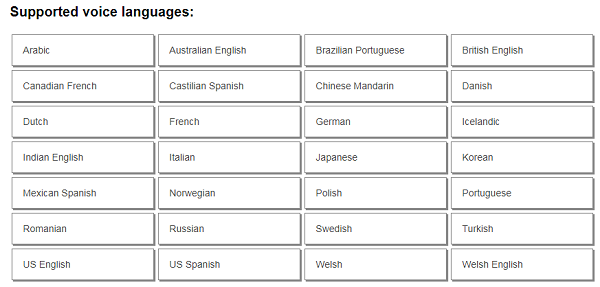 These tools allow users to select different voices such as Italian, Japanese, Korean, Mexican Spanish, Polish, Norwegian, Portuguese, Romanis, US English, and more. There is a great feature if you want to convert text to mp3 in your native tone.
3. Add Breaks and Other commands on Text to Mp3
For making text to Mp3 more natural and effective, You may need to add a different break in sentences. TTSMp3 has different commands such as:
Add a break of varying timing for example 5second, 3 seconds, or any.
Increase the voice or decrease the Speed or MP3 voice.
How to Convert Text to Mp3
Text to Speech Mp3 Conversion
Go to the website ttsmp3.com

First open your browser (Chrome, Firefox, or Opera) and type "www.ttsmp3.com". You do not require to create an account, It is completely free.


Write or Paste the Text

Now you will see a big text area, Where you can type words or copy and paste. Here I have copied dummy text to show how you can convert.



Add Command

Once You added text in the text box, You can add commands like time break and more. For example, I have added a break time of 5 seconds. Here between the first and second sentences, a 5-second break time will read the second sentence after 5 seconds of break.




Select Voice and Download

Once you have added break time and other commands, You need to select the reading format or narrator. And start downloading your Mp3 file.

Examples of Text to Speech Mp3
Here is the example of the above text to Mp3 by TTSMp3. You can list the voice below.