How to save money is not so harder as you think. Someone asked me about how to save money each month and I tried my best to explain what are the ways of saving income smartly. It does not matter how much you earned. Because It always matters how much you saved.
And saving is the money that is not spent or consumed but is the subtraction of earned income and spent money by any individual in a certain time period.
Again saving money is done to keep the money for future use or increase investment and there are a lot of ways regarding how to save money at home and how to save money every month which are explained below. And on this post, You will learn about different tips on how to save money and earnings.
Ways on How to Save Money
1. Keep Each and Every Record of the Expenses
The first important tip on how to save money is keeping records of what you have to spend out of your income keeps you up to date about your expenses.
Once you have kept the record, you can arrange the expenditures from the most required (basic needs) to the luxurious need.
To increase the amount of saving you need to determine your prime priorities and discover the ways where you can cut off your expenditures.
And to trace your expenses you can also use the budgeting applications which can assist you to divide a specific percentage of your income that can be spent for a month relying on your lifestyle.
But apart from these activities, you have to make the adjustments and alter the priorities to save money for the investment.
2. Exclude your Debts and How to Save Money
So, If you wish to save the capital by various budgeting programs but still have a large amount of debt on your head then it cannot be fruitful for the saving because you have to spend a certain amount of your income for the interest of those debts every month which makes saving or investment very difficult. And, to save some portion of your income, you have to free yourself from debt.
After the payment of your loan, you can expand your focus on saving and other objectives related to finance.
For the elimination of the debt, you can begin with saving small balances, small investments, or starting a small business with low capital. But always save certain funds to deduct debt monthly.
Or, you can also formulate strategies to pay off the loans and follow the direction of the plan because a money management plan is the most important factor.
3. Formulate Saving Objectives
Saving is always harder to do than said. But it is not impossible.
So, You can create short-term goals like buying something or traveling somewhere and long-term goals like paying debt or saving for future uncertainties.
After that, you can access the spending record that lets you know the amount that is spent and left.
You can cut off some of your extra expenses following your plans to meet your goals and track your progress and follow your plan.
4. Use Unexpected Income Wisely
So, one of the best examples of how to save money every month is to use income wisely.
When you receive any premium or unexpected income or prices then you can spend those amounts in a better place.
Better investing and a better place doesn't mean that you can buy fancy goods or keep them in the bank but you can pay off some portion of your debt.
So, If you don't have debt then you can invest it in some emergency fund to tackle future uncertainties. Because borrowing in an emergency may cost interest to you.
5. How to Save Money at Home By cut Down Expenses on Groceries
Questions behind how to save money at home are through groceries control. It is found out that most people consume a huge portion of their income on purchasing grocery items every month.
It is the habit of people to buy little things that add a lot of portion of their budget.
You can save those additional costs on groceries by making a plan for food every single week.
If you really want to save money then you have to visit the grocery stores less often. You can also go to the grocery shops when they have offers and sales on most of the items.
This way you can save on the expenses of food.
6. Sell Unused Products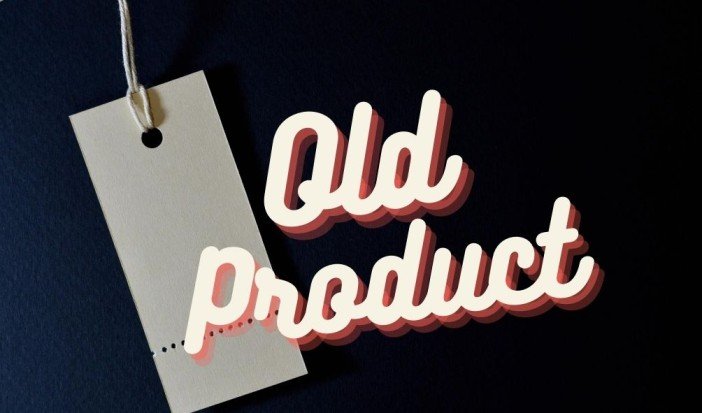 Another great tip on how to save money is you may have many unused products from years, at your home or office.
That may be computers, Hard-disk, Furniture or Used Books.
You can obviously increase saving selling used items through platforms like eBay or craigslist and make some savings.
Pros and Cons on

Saving Money

Pros:
There is always emergencies in everyone's life. So, saving money helps to tackle every difficulties you may faced in future.
Another way to save money is you can earn more interest by giving borrow to friends and family in interest.
So If you have good strategy, You can play with compound interest to increase your saved money. Because compound interest is eight wonder of world.
There are always good opportunities like, If someone sale their home, product or automobiles in a low cost for emergency. And oviously you will get opportunity to buy those product and sale again to increase saving.
Cons:
But If you saved money in fixed account and in fixed terms, You may not able to use at your emergency.
Your saved money might result in robbery if its on home and scam if its on non-trustable source.
Saving more money rather than spending effect on your lifestyles and bad impression with friends. Because no one loves to sponser parties everytime.
You may not get more resources and learning lack of spending on reading books.
FAQ on

How to Save Money Each Month

1. What are the best tips on how to save money and earn money online?
You can start freelancing, Blogging, Drop-shipping to make more money online and invest 20% of your profit to increase your business further. And these business are low capital and can be done from home space.
2. How to earn money or increase my money quickly?
You may get many scheme online or within your market offering to earn money quickly. Actually there is always efforts you need to earn. Without work or any effort there is no any way to earn quickly. But sometime it is possible through Forex and binary options trading. But these are high risk investment. And I recommend not to do without proper knowledge and money management strategies.
3. Is there any proper guide to read more about how to save money each month?
4. Is all of your advice related to how to save money each month are professional?
No, I share my thoughts that I think are best for my readers. I am not a financial advisor. All the articles in this blog are my personal opinion only. Please check my disclaimer.
Conclusion on How to Save Money Every Month
let's talk about a small shopkeeper earning a net profit of USD1200 a month spending USD500 per month saves USD700 per month. And Company owner earning USD5200 a month spends USD4600 per month finally saves only USD600 per month.
So when we look from an outline, the company owner is earning a lot of money but the shopkeeper is winning due to his money management and money-saving strategy. I hope you learned examples from shopkeepers about how to save money each month. Here is another best guide to follow about saving money online.
More Resources