Hire a Web Designers
We are Website Professionals Available for Website Projects
Hire Sam Web Designers for your website. We design all kind of websites such as eCommerce, real-estate, personal, small business, online stores, resume websites, portfolio websites and more.
Hire a web designer – for your Project. Fill the form and we will be back to you within 24 hours – Hire a Website Designers
Discount Ends At. Hurry Up!
Over the last 6 years, I have been working for global clients companies to assist with IT and the web-related job with the following proven record : Hire a web designer Now
---
Work History And Overview
Find the Perfect Freelance Services for Your Online Business – Hire a web designers.


---
Why to Choose Us ?
Why to choose us for your website project:
Professional and Stunning Design
Mobile and all Device Friendly
Secure Payment Gateway
SEO (Search Engine) Friendly
Easy Navigation
SSL, CDN, and Website Speed
Social Friendly
Drive High-Quality Traffic To Your Website
Free Google Ads Setup
Hav guru – Website Guru to teach you about website updating
Support Via Zoom Live Screen Call
Post Your Website in "samwebdesigner.com" for marketing.
175+ Project Completed, 1489 Hours Worked & 120 Testimonials.
---
Upwork Profile Overview
Hire your freelance website designers:
Working as Professional Freelance Web Designer
1,504 Hours Worked From 13 Different Countries
180 Project Completed
50+ Positive Testimonials
50+ Portfolio
And More
Upwork Is Freelancing Marketplace where clients hire freelancer and make contract and work secure within the platform.
---
Hire Wix Developer
WIX Partner Profile Overview:
Working As WIX website Designer and Digital Marketing
17 Positive Review
113 Projects submitted
legendary Level (Highest Level Achieved)
Hire a Wix partner – WIX Is Website Building Cloud Based Platform, Wix Partner are WIX recommended Freelance Agencies and Person Help to Create Clients Website and Projects.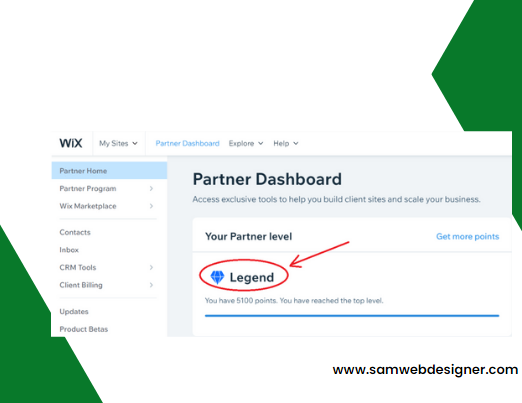 ---
Website Designer – Portfolio
Here are some of the projects and portfolio by "sam web designer". If you want to see more portfolio by our web designer's please request a quote from above form and we will be in touch with you ASAP.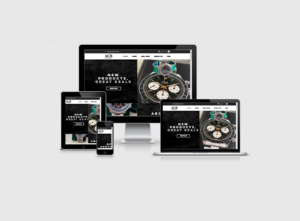 Simple web design project for luxury watch online store. We designed layout professionally and website is mobile friendly.
E commerce website build in WIX. Client hire us to setup their clothing store. The website is SEO optimized and responsive.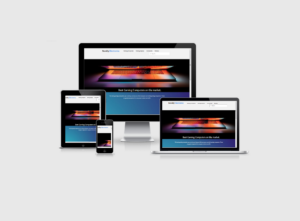 This project is amazon affiliated online store, Where client sell computer and electronics products.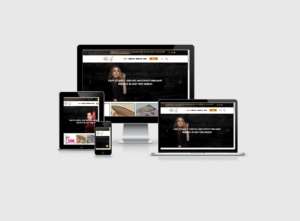 Fashion website that sell clothing, shoes and jewelry products online. Client hire us to redesign their WIX website and to optimize website on mobile.
Client hire us to design their online store, SEO optimization, Making website social friendly and for adding easy/quick navigation's.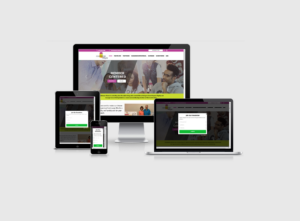 NGO client needs web designer for the creation of their website. We designed NGO website to accept donations online.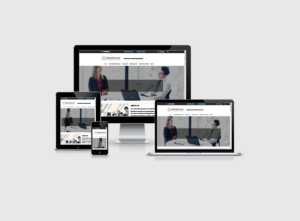 Client seeking for creation of consulting website to accept booking and payment online. We have also worked SEO (Search engine optimization) task.
Local service website with professional and elegant layout. We optimize client's website in mobile and tablet too. Client was happy with our website service.
Montessori website from UK client. Client want to transfer their website from WordPress to WIX. We setup website professionally by manual migration.
Online consulting website clients was seeking for hiring web designer for his website. They asked suggestions to improve their website as well as need SEO services.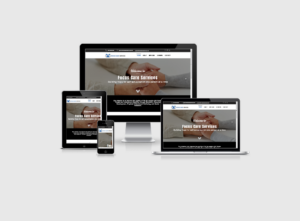 Client ask help for different services such as: mobile optimization, SEO, webdesign, social friendly website, footer navigation creations and logo.
Client hire us to design parallax effect website to showcase their portfolio online. We have worked to optimize their WIX website in mobile too.
Web Designer's – Client Testimonials
Web Designer Testimonials : All testimonials are based on my Upwork & Wix Partner profile. And some of the clients are direct connections.
Kevin Langley Testimonials for His Website
★★★★★
Very polite and very quick..also offered good suggestions..will hire again.
★★★★★
Good wo work with…would hire again
★★★★★
I am extremely happy with all the work that has been provided me.
Not only was he fast and efficient, he did an excellent job. Will hire him again for sure.
★★★★★
Very happy with outcome. Very responsive. Quick turnaround.
Extremely nice and pleasant to work with. I will be working with him again for sure.
★★★★★
Fantastic freelancer, knows his stuff and is really easy to talk to great communication. already hired again for next job
Find The Perfect Freelance Web Design Services For Your Business
If you want web-designer's help. Request a quote today. Once you fill the form, We will be back to you ASAP.
Working With Sam Web Designer – Steps
1. Describe Your Requirement
What kind of website do you need? Describe in detail.
Once you fill up the form and enter all necessary information from the drop-down options. I will be in touch with you to ask for more requirements where you can describe the website about a look, layout, and more about your business.
2. Discussion
I may ask for a few information like an example of a website you like, the total pages or total products that you required and I may suggest which platform is best for your business.
Platforms are web design tools (eg: WordPress, Wix, Squarespace, Weebly), etc. And also, we may need to create a live meeting to discuss more if needed.
3. Create a Contract
So, once we agree on a payment and other terms, I will send a formal electronics (online contract), and once you accepted we can start working. Because the contract is important for both parties.
4. Payment Terms
Basically, there are two payment milestones. 50% payment before the work and 50% once work is completed. But I can also work on your payment terms.
5. Revision and Delivery
Once I start working on your website, I will keep updating the work progress. So, Feel free to request any changes to the site. Once the website is finalized by you, I will deliver the final product.
I may ask your permission to share your website with other clients like my work (Portfolio). But this is optional.
6. Ongoing Support
If you want long-term support for your website, We can discuss more and can work further.
long term support example:
-Deliver articles weekly on your own topics.
-Work on SEO (Search engine optimization) to increase visitors.
-Website backup, maintenance, and security.
-Social media management and website consulting (time to time).
Web Designer's – Recommendation For Your Website
Professional and Stunning Design:
No matter if you have a personal or company website. It only attracts people if your site has a high graphical representation and proper layout. So, make sure your site layout is professional and eye-catching.
Images, Icons, and theme color combinations are the major factor to show professional and stunning looks to your website.
Mobile and all Device Friendly:
All the Visitors who are viewing your website are not from the same device. Because the technology grows, There are different sizes and versions of phones, laptops, and other devices in the market. So you should always ensure the website is responsive and compatible or properly viewed by all kinds of devices and browsers.
Secure Payment Gateway:
The website that are selling products and services should have a secure payment option for security reasons and to build trust with the customer. Some of the secure payment gateways are Stripe, Paypal, and Squareup. So, always make sure to include only a secure and verified payment gateway.
SEO (Search Engine) Friendly:
Content is a king for every website. Because of a search engine like google and bing rank website that has good length and high-quality content/Articles. But website owners do not take care of search engine optimization, there is no meaning to the website if you did not get more traffic. So make sure, your website is SEO friendly and indexed properly in search engines. It is also important to install google analytics and a search console to see the performance, visitors, and other analytics of the website from time to time.
Easy Navigation:
For example, Blogs contain different categories. And websites that are selling products (ie: E-commerce websites) have different product collections. This helps your customer to easily navigate or sort the things that they are looking for. So, proper user-friendly navigation is important for every website.
SSL, CDN, and Website Speed:
For website security, you need to install SSL and CDN to increase the speed of the website. So make sure to install SSL, CDN, cache plugins, and proper theme to increase your website speed.
Social Friendly:
There is no doubt a huge audience and community are inside social networks like Facebook, Twitter, and Instagram. Because social media are today's large source of traffic for every website. So, do not miss to make a social shareable website.
Website Checklist and Recommended Features by – Sam Web Designer
Below are the checklist to see if your site is missing any features. We recommend below features for your website and can help to add upon client request.
1. We help to select and research the Best Domain Name for your website
2. Add website Search Bar
3. Design branded and custom Logo
4. Help to write a short Description
5. Add call to action (CTA's) for getting more leads
6. Add website Navigation Bar to improve user experience
7. Find royalties free Images and edit and retouch your images
8. Add Testimonials to your website
9. Create External and Internal links properly
10. We help to add "Live Chat" Features to your website
11. Setup contact form and connect with your email
12. Create Subscriber Opt-in to collect visitor's emails and grow subscribers
13. Add Tabs and Options to the web page
14. Add Facebook, Twitter, and other Social Media Icons to the website
15. Add a single and multi-location Map to Your Business website
16. Add Business Hours to the site
17. Customize and edit your Biography
18. Setup the Blog page properly
19. Improve your website speed
20. Install SSL to your site
21. Help to choose the good hosting analyzing type of business
22. Create and optimize your blog page
23. Make mobile-friendly website
24. Make browser responsiveness website and do browser testing
25. Add Blog Search Function to the site
26. Add blog categories to the site
27. Install Comments to your blog post
28. Add Knowledge Base or FAQ on the website
29. Design and upload Info-graphics to your website
30. Find a perfect page builder for you for self updating in the future
31. Choose and install the best WordPress plugins to your site
32. Help to choose the best payment gateway for accepting payment from the website, Setup and integrate properly
33. Rewrite your contents & descriptions
34. Do proper H1 to H6 heading alignment
35. Help to connect Google analytics (GA4)
36. Verify your website in the google search console & Do URL inspections
37. Create an awesome Tagline of your website
38. Add Breadcrumb Navigation, Which is important for SEO
39. Make a banner Image or Slider on the home page
40. Make the Unsubscribe link form
41. Setup cookie popup notifications
42. Create popup ads for your website
43. Make a stunning "About Us" page on the site
44. Install CAPTCHA to the contact form
45. Upload your Privacy Policy, Disclosure, Disclaimer, and Terms&Conditions to the site (You need to provide content)
46. We also help to do plagiarism check
47. We help with your site health checkup
48. Help to clean your database
49. Select Easily Readable, Clean Font for your website
50. We will make hamburger Menu on Mobile Site
51. We help to check website grammar and spelling
52. Sitemap Creation services
53. Make Easy to Update URL Structure
54. We add Automatic Website Backup Feature(Daily,Weekly/Monthly Backup)
55. We make your site very Secured
56. Enable 2 factor authentication for website login
57. Setup firewall to make website more secure
58. We will Optimized website for high Speed & Fast Loading
59. Enable Cache features
60. CDN (Content Delivery Network)
61. We create promotional video and upload on the website
62. Help to make "disable right click" for avoiding content theft
63. Add reading time on the top of a blog post
64. Make table of contents or post of index
65. Add widget to blog post for displaying advertisements
66. We add "back to top" button on the website
67. Make sticky social share for making social friendly website
68. Make image Pinterest Sharable
69. Design favicon/Browser icon of your website
70. Optimize meta title and meta descriptions of your website
71. Do Technical SEO (Search Engine Optimization)
72. We will optimize on page SEO of your site
73. We will keyword research and work on off page SEO
Web Designers For Hire
Request a free quote to hire your website designer.
Hiring Web Designers – FAQ
Below are some of the frequently asked questions before hiring a website designer:
Why hire you as a website designer?
We are professional website designers working as freelance web designers for more than 5 years. We understand client requirements and can design professional websites for you.
Do you provide revisions, If we hire you for my website?
Yes, I provide many times revisions, You can request updates for your website while I work. I will keep showing updates on ongoing website progress from time to time
Can I hire you for the migration of the website?
Yes, We also provide migration services. For example WIX to WordPress migration, WordPress to Wix migration, WordPress to Shopify migration, etc.
What is your expertise?
We have a good understanding of different technologies such as WIX, WordPress, Shopify, woo commerce, and Etsy and we use many tools that are effective in the web design industries. If you have any software or tools that you want to use and that we are not familiar with, We can quickly learn those tools.
I want to hire a web designer from the united states, Do you still provide support?
We are not located in the united states but you can hire us from US freelancing companies like Upwork which is the most trustable freelancing marketplace.
I want to hire a website designer for creating an online store. Will you help?
Yes, we create eCommerce websites for online stores, business websites, personal websites, real estate websites, and many more.
Before I hire you for website services, I want to show some examples of websites I like, Is it ok?
Yes, you can send us a few different website examples so we understand your concept and it will help us to understand more about your website requirements. We will not exactly copy the designs of those websites but it will help us a lot.
Do I have to pay money before you complete my website?
we always ask 50% upfront payment to start the website. Once the website is completed you can pay us the remaining amount.
Do you provide an invoice?
Yes, we are a "SumanInfotech" registered company. We give invoices too.
I want to hire a website designer for ongoing projects. Will you help?
As a web designer, We provide one – time web design services as well as ongoing website services. If you have your website needs to be updated from time to time. Sure you can hire me on a monthly basis. I provide long-term services for the website too.
I do not need monthly support. How you will help me with a website?
Once you hire me for your website, I start working on the site and when the website is completed, I also provide online zoom training on how to update the website yourself in the future. It will be short training where I will teach important steps to update your website. Also, you can ask me any questions related to the website and its updates.
I want to hire a website designer for the setup of my blog. Will you help?
I am doing blogging on "samwebdesigner" which means I have a good experience in blogging and article writing too. Sure I can help you with your blog as well as article writing.
When I hire you as a web designer, Do you design graphics too?
Yes if you do not have logo and website banners, I can design that for you. All are included on the website package.
How to hire you as my web designer?
Simply request a free quote from this page and we will be back ASAP to discuss the website requirements.
Do you provide hosting services too?
Yes, I provide hosting as well as suggest you best hosting depending on your website.
I want to hire you and need more suggestions for my website. Will you help?
Yes, I provide different suggestions for the website like how to make the website social friendly. how to improve SEO, how to make a website more professional, and a lot more.
I want help in SEO (Search engine optimization) If I hire you as a website designer, Will you help?
We have a better understanding of SEO and can help you to grow your website traffic too. We will connect google analytics, a search console and guide you on how to handle ongoing SEO
Tools & Technologies We Use
There are many tools and technologies we use to create our clients website. We have tested and familiar with many tools online. Even if it is new for us, We have quick learning skills.
Here are the few Tools & Technologies We Use for Designing Client's
WordPress
WordPress is the world's largest and popular website CMS software. WordPress is popular due to their flexibility features and lot of themes and plugins. If you are not good developer you can easily control and manage website build via WordPress.
We have better understanding and capable to design website using WordPress software. If you need website to be done with WordPress. Request a quote today.
WIX
Wix is cloud-based drag and drop website builder where you can design any kind of website. Wix is popular because due to their easy interface editor platform and editor X is next level website designing tools with outstanding effects and animations.
We are Wix partner too. If you are seeking to hire web designer with WIX experience, Fill the quote form.
WooCommerce
If you are running word press website and want to setup online store, WooCommerce is best choice for you. It manage inventory, accept online payment, categorize products and have a lot of useful features that every online store needs.
We help to setup eCommerce store for our clients. Feel free to request a quote form.
Shopify
Shopify is very popular eCommerce website builder. Many drop shippers use shopify for selling products online. There are hundred's of application found in shopify which is very useful to extend website features.
We help to build shopify website for you. Contact "samwebdesigner" by filling a quote form today.
JotForm
Jot form is an advance form builder that creates any form. You can find pre-build templates on jot form website. Jotforms can be easily embedded to website with codes. Contact us to get help for your form setup.
Stripe
Stripe is popular payment gateway that accept payment for the goods and services. It is really important to have secure payment gateway on your website, If you are selling goods and services online. Contact us to setup stripe on your website.
As well as there are many free and paid useful tools that may be helpful for you in web design projects. Please check the tools I use for my blog and website design projects.
Website Designers – Skills
Here are some of the skills and area of expertise of sam web designer
Wix Replicate service
Make Wix One-Pager and Mobile, Tablet Friendly
Create simple Wix website from PDF mockup or illustrator mockup
Entry Level WIX Designer/Developer For Ongoing website – Long term
Website Redesign, Retouch, Rebuild & Development
Wix Designer for a Fixed & Hourly job
Concept or mockup design for Landing Page Design on Wix EditorX
Need help in creating and building a WIX Website
Setup Wix websites Quickly
Wix Migrations Services
Redesign, Template change and improve a Wix website
Build the Skeleton or bones of your Wix blog site
Update and do any changes to your WIX website!
Build wix website and improve SEO
Wix monthly maintenance Services
Hire a Local Website Designers
Fill up the below form to hire web developers for your website projects. We are professional website designer experts to make and maintain your website. We are available now.
Sam Web Designer's Expertise
Here are some of the expertise of sam web designer
Create a shopify and wocommerce eCommerce website or drop-shipping store
Build professional ecommerce websites and connect payment gateway
Develop word press and eCommerce woocommerce plugins install
Build responsive and fast loading eCommerce website
Customize and develop stunning looking eCommerce website
Create a fast, SEO friendly and dynamic word-press ecommerce website
Godaddy website design and go daddy website redesign and management
Create WP (word-press) website design, build small business
Create a color palette samples for your business website
Wix website redesign for small business
Responsive and awesome word-press landing page creation
Create word press business website, real estate website and rental website
Design a outstanding website for small business
Skyrocket your SEO in Bing & google ranking
On page, Off page and Technical SEO ( search engine optimization ) for the website
Professional & SEO Friendly website content
Professional off page SEO work and word press website ranking
WordPress SEO on-page optimization with Yoast SEO Plugins.
Help to find SEO guest post on high DA50+ websites
Competitor analysis and Keyword research for SEO
Some of The Industries Websites
We are capable for designing a websites for different business. And some of the industries are:
Organisation Website Creation Service
Accountant Website Creation Service
Advertising Agency Website Creation Service
Wedding Website Creation Service
Artist Website Creation Service
Art Gallery Website Creation Service
NGO Website Creation Service
Association Website Creation Service
Auto Body Parts Supplier Website Creation Service
Baby Clothing Store Website Creation Service
Baby Store Website Creation Service
Barbecue Restaurant Website Creation Service
Baseball Club Website Creation Service
Bead Store Website Creation Service
Bearing Supplier Website Creation Service
Beauty Salon Website Creation Service
Bedroom Furniture Store Website Creation Service
Church Website Creation Service
Therapist Website Creation Service
Beauty and spa Website Creation Service
consulting Website Creation Service
booking and appointments Website Creation Service
Boat Hire Service Website Creation Service
Book Publisher Website Creation Service
Boxing Gym Website Creation Service
Desktop Publishing Service Web design services
Dog Day Care Centre Web design services
Restaurant Web design services
Building Consultant Web design services
Building Materials Store Web design services
Business Broker Web design services
Business Consultant Web design services
Business to Business Service Web design services
Cable Car Stop Web design services
Cable TV Company Web design services
Camera Store Web design services
Carpet Cleaning Service Web design services
House Cleaning Service Web design services
Floor Cleaning Service Web design services
Plastering Service Web design services
Car Battery Store Web design services
Mobile Phone Shop Web design services
Chicken Restaurant Web design services
Child Care Agency Web design services
City Tax Office Web design services
Cleaning Products Supplier Web design services
Clothing Alteration Service Web design services
Computer Training School Web design services
Photocopying Service Web design services
Courier Service Web design services
Credit Reporting Agency Web design services
Credit Counselling Service Web design services
Currency Exchange Service Web design services
Dance School Web design services
Data Recovery Service Web design services
Hire Your Handy Web Designer
Request a quote by filling form below to hire website designer for your business.